The Weill-Lenya Research Center
The staff of the Weill-Lenya Research Center is eager to provide opportunities for internet visitors from around the world to enjoy the riches housed here. To that end, this section of the site presents curated groups of images from our holdings in order to provide just a taste of what we have to offer. The collections are tightly focused, yet the items within them may still suggest many ways to consider them in relation to each other. The selection of images will change periodically, organized under new themes and categories.
Historical Production Photos
Weill's career as a composer for the stage stretched from 1922-1949 on two continents. He composed works in conventional genres such as opera and Broadway musical and created many works "between genres," as he put it, adding up to a rich and remarkable body of work. Such a roster of plays, operas, operettas, musicals, pageants, and other types of music theater cannot be adequately studied or summed up in less than several hundred pages, but it is possible to present a small sample of photos that suggest the variety and fullness of Weill's imagination as an artist in both music and theater. Each of Weill's staged works is represented here by a single image, which taken together form a mosaic that offers a glimpse of the mind responsible for such multifaceted contributions to the stage.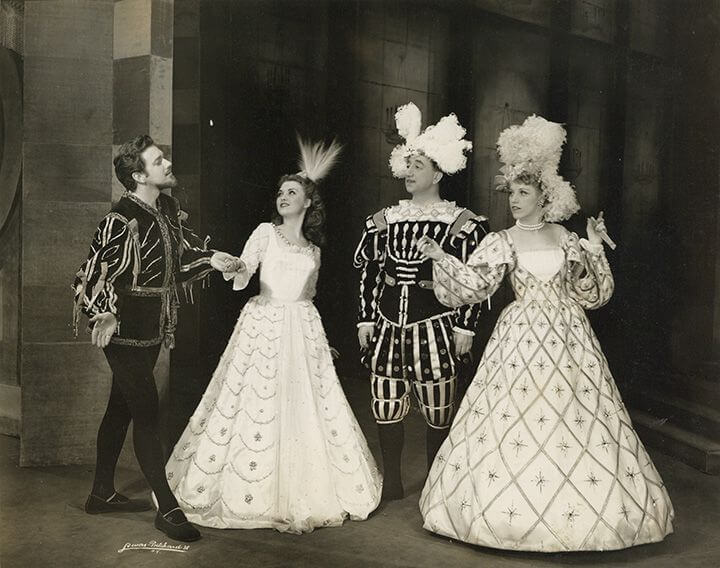 Get in Touch
The Research Center staff welcomes inquiries from music and theater professionals, scholars, students, fans, or anyone with an interest in Weill, Lenya, or Blitzstein. Please direct questions about licensing images from our collections to the staff as well. Information regarding other licensing matters is available from our online Licensing Guide.
For questions about research or licensing images
212.505.5240 | Ext. 206
wlrc@kwf.org